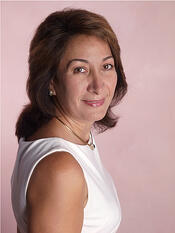 ERA Environmental Management Solutions celebrated on November 26 as co-founder and CEO Sarah Sajedi was named a national finalist and runner up for the highly competitive Telus Trailblazer award at this year's RBC & Women of Influence Women Entrepreneur Awards.
Only three entrepreneurs were chosen as finalists for the award category, with over 4,000 nominees vying for a spot in one of the Women Entrepreneur Awards' 6 categories. Today Sarah Sajedi holds the distinct honor of being one of just 18 women entrepreurs celebrated as top national business leaders.
The Telus Trailblazer Category recognizes entrepreneurial women that are setting the standards for their industries, in both the types of products and services they provide, and in the quality of customer service and added value they offer. Finalists are true trendsetters: they've recognized a new market, product, service, technological advancement or opportunity and led the way. They demonstrate outstanding leadership and their market and set standards for originality, quality and successful management. Finalists must be a mentor, a visionary, a leader, a successful businesswoman and a trailblazer in her field.
Sarah Sajedi was chosen as a finalist for breaking ground in the environmental software industry by achieving advanced capabilities beyond what competitors can offer and for the extraordinary customer satisfaction ERA enjoys thanks to her belief that clients come first.
At the awards gala, hosted at the Royal York hotel in Toronto, Sarah was named runner up for the Telus Trailblazer award. Sarah represented the entire Eastern Canada region. This is Sarah's second time as a finalist for the RBC Women of Influence awards, with her being the Eastern Canadian winner and national finalist for the TPH Sustainability Award in 2012.