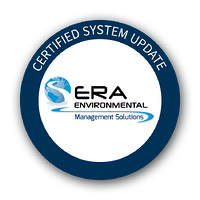 ERA Environmental's team regulatory research team ensures that your ERA-EMS is always up to date with with regulatory changes. Every month we'll publish any updates here. It's part of our commitment to excellent customer service, environmental reporting expertise, and protecting your business. Have any questions about these updates? Let us know at info@era-ehs.com.
January Updates
Toxic Release Inventory Program
Based on a published EPA final ruling, ortho-Nitrotoluene (CAS 88-72-2) has been added to the TRI list of reportable chemicals under regulation SARA 313. The first reports affected by this update are due July 1, 2015.
National Toxicological Program
Four substances have been added in the 13th Report on Carcinogens:
Ortho-toluide (CAS 95-53-4) has been re-evaluated from being reasonably anticipated to be a human carcinogen to being a known human carcinogen.

The following three substances have been added to the list of chemicals reasonably anticipated to be a human carcinogen:

1-bromopropane (CAS 106-94-5)

cumene (CAS 98-82-8)

pentachlorophenol (CAS 87-86-5) and by-products of its synthesis (CAS 131-52-2 Pentachlorophenol, sodium salt)
Canadian Non-Domestic Substances List (NDSL)
The Non-Domestic Substances List has been amended by adding the following chemical CAS numbers: