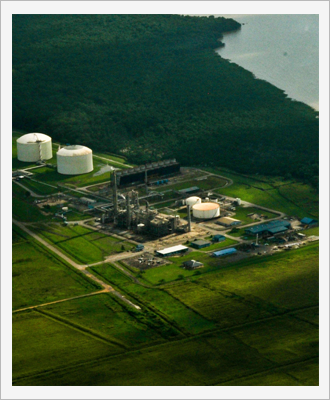 ERA Environmental Management Solutions has unveiled the newest addition to its comprehensive Environmental Management platform: Tank Emissions Software designed for the oil & gas industry and other chemical manufacturers.
ERA's Tank Emissions Software was developed to simplify the way that environmental managers assess site-wide emissions and to streamline tank emission reporting, as oil & gas storage tank emission calculations are some of the most complicated to determine. ERA has solved this problem by automating the numerous factors involved in the process, including real-world atmospheric conditions and the physical properties of individual tanks.
"With 20 years of experience in environmental management, we've developed robust software with a deep, integrated chemical functionality that surpasses the previous standard supplied by the EPA," say ERA CEO Sarah Sajedi. "Our software can even help companies deal with Maintenance, Startup, and Shutdown events, as well as Alternate Operating Scenarios."
The new Tank Emissions Software can calculate emissions from a variety of tank types and equipment. The full range of storage tank emission capabilities includes:
Vertical and horizontal fixed-roof tanks
Mobile tanks
Loading & unloading operations
Production & mixing vessels
Heated & hot tanks
Flare, VCU & VRU emission calculations (Subpart OOOO aka Quad O)
It is especially notable that ERA's Tank Emissions Software is able to determine emissions from heated and hot tanks, as no other option on the market has been able to accurately account for these emissions - not even the EPA's industry standard TANKS software.
ERA has designed the software to offer complete flexibility, as each site is unique. This flexibility enables users to incorporate custom chemical blends or internal regulations while still guaranteeing accurate results. Users can customize the software to include their own tank batteries, products, chemical lists, emission limits, and control equipment.
To learn more about the software, click here.