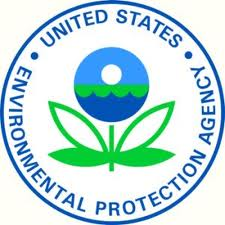 In an important press release published July 23, 2013, the EPA announced that it has modified its hazardous waste management regulations under the Resource Conservation and Recovery Act (RCRA) to exclude solvent contaminated wipes under the condition that those wipes are either disposed of or cleaned under certain conditions.
This includes solvent-contaminated reusable and disposable wipes. However, for wipes contaminated with Trichloroethylene, only reusable wipes (not disposable wipes) are included in the new final ruling exemption.
Wipes contaminated with the following substances are included in the new exclusion:
Acetone
Isobutyl alcohol
Benzene
Methanol
n-Butanol
Methyl ethyl ketone
Chlorobenzene
Methyl isobutyl ketone
Creosols
Methylene chloride
Cyclohexanone
Tetrachloroethylene
1,2-Dichlorobenzene
Toluene
Ethyl acetate - 1,1,2
Trichloroethane
Ethyl benzene
Trichloroethylene (*For reusable wipes only.)
2-Ethoxyethanol
Xylenes
Which Conditions Must be met for the Exclusion
In order to be excluded from RCRA waste reporting regulations, any solvent-contaminated wipe must:
Be managed in closed, labeled containers. The containers must be labeled "Excluded Solvent-Contaminated Wipes".
Used wipe containers cannot contain free liquids when sent for cleaning or disposal.
Facilities cannot accumulate solvent-contaminated wipes for longer than 180 days.
Facilities must adhere to record keeping requirements regarding their wipe and other waste management. This includes

The name and address of the laundry, dry cleaner, or combustor handling the wipes.
Documentation that proves the 180 day limit has not been exceeded.
Description of the process being used by your facility to ensure there are no free liquids in the container (proof that you are complying with the second condition of this list).
The Projected Benefits
As such, some manufacturers will see a decrease in the amount of waste they have to report under RCRA regulations, provided their waste management practices meet the above standards. Waste reporting will also become easier, as accounting for waste in contaminated wipes can be a time consuming process.
This new EPA final ruling is expected to result in a net savings of $18 million per year in avoided regulatory costs and up to $9.9 million in other benefits – including pollution prevention and waste minimization. In particular, small businesses are expected to benefit from the regulatory update, including automobile repair shops and manufacturers of electronics, furniture, and chemicals.
Online Resources
The EPA has prepared a short FAQ for anyone affected by this new ruling. You can access the online version from the EPA here: http://www.epa.gov/epawaste/hazard/wastetypes/wasteid/solvents/wipes_faq.htm
The EPA has also prepared a simple chart outlining the new rule: http://www.epa.gov/epawaste/hazard/wastetypes/wasteid/solvents/sumry_chrt_wipes_fnl_rul_070913.pdf