ERA Environmental Management Solutions to Provide EMS Software and Implementation.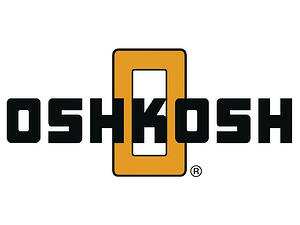 Montreal, QC – ERA Environmental Management Solutions (ERA) has been awarded the contract to supply Oshkosh Corporation with environmental management software, including implementation services and ongoing environmental support to the Oshkosh environmental staff.
ERA's environmental software will be used by Oshkosh's global operations, including JLG Industries, London Machinery, CON-E-CO, Jerr-Dan, IMT, Frontline Communications, McNeilus, Pierce, Oshkosh Defense and Oshkosh Airport Products.
About Oshkosh Corporation
Oshkosh Corporation is a leading manufacturer and marketer of access equipment, speciality vehicles, and truck bodies for the primary markets of defense, concrete placement, refuse hauling, and fire and emergency. It is widely recognized as a technology leader in every industry it serves. Founded in 1917, Oshkosh Corporation now has manufacturing operations in the United States Australia, Belgium, Canada, China, France, The Netherlands, and Romania, and employs over 13,000 people worldwide.
About ERA Environmental Management Solutions
ERA Environmental Management Solutions specializes in web-based environmental management software for the automotive & manufacturing industries. ERA's software distills 20 years of environmental compliance expertise to deliver the most comprehensive library of environmental reports and an experienced & award winning support team of qualified environmental experts to their clients. It also provides environmental managers with the most accurate environmental & chemical data through a unique data transfer system for 3rd party vendors & tools. In addition, it gives clients access to an exclusive partnership program with the world's largest chemical & coating vendors that provide exact chemical data. ERA's software has been implemented globally by some of the world's most successful automotive manufacturers, including Volkswagen, Oshkosh, BMW, Toyota & Nissan.