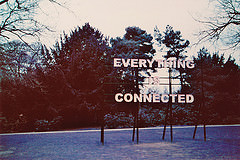 As a decision maker for your business, you're skilled at taking a systems approach to business and seeing things holistically. You see how different departments are all connected and, more importantly, how they all affect your bottom line.
Surprisingly, many executives overlook the Environmental, Health & Safety department when it comes to mapping out how their different types of operations affect each other and their bottom lines.
It may be because EHS compliance tasks produce KPIs that often don't directly translate into dollars... even though EHS compliance actually has an enormous impact on your bottom line. Environmental compliance management is deeply interconnected to every other part of your business.
In fact, EHS management may actually be the bridge that brings all your operations together and can be your entry point into better decision making in all aspects of your business.
Read More