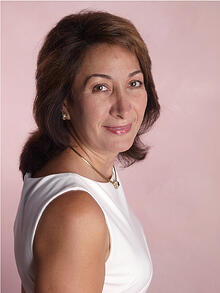 ERA Environmental is proud to announce that our CEO Sarah Sajedi is officially a finalist for the national title of TELUS Trailblazer Award Winner. This is Sarah's second nomination for a RBC Woman Entrepreneur Award.
The Trailblazer Award recognizes a trendsetting business leader who is leading the way in her field by perfecting new technologies, setting new standards for the market, and for her leadership abilities in creating a successful business while breaking new ground. Sarah is being recognized for all of these qualities and more.
Since founding ERA Environmental, Sarah has been a driving force behind ERA's environmental management software and is an internationally-requested speaker and educator on environmental management.
Sarah Sajedi is one of 3 finalists for the TELUS Trailblazer Award selected from across the country, chosen out of 4,000 nominees.
The winners will be announced and celebrated at the 22nd annual Awards Gala on Wednesday 26,2014. The entire ERA team is looking forward to a fantastic evening, you've earned the recognition Sarah!