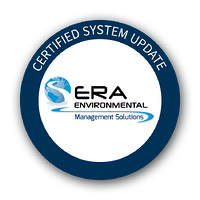 ERA Environmental's regulatory research team ensures that your ERA-EMS is always up to date with with regulatory changes. Every month we'll publish any updates here. It's part of our commitment to excellent customer service, environmental reporting expertise, and protecting your business. Have any questions about these updates? Let us know at info@era-ehs.com.
May Updates
California Proposition 65
The Office of Environmental Health Hazard Assessment (OEHHA) added bisphenol A (BPA) (CAS No. 80-05-7) to the list of chemicals known to the state to cause reproductive toxicity based on the female reproductive endpoints for purposes of the Safe Drinking Water and Toxic Enforcement Act of 1986.
Your ERA-EMS and reporting functions have already been updated to reflect these changes.