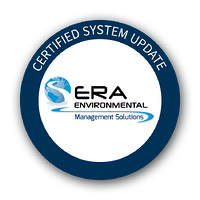 Software Updates for July 2017
ERA Environmental is committed to providing your business with EH&S software that lasts a lifetime. Our team of researchers and scientists work every day to roll out upgrades, new reports, and improvements. Every month we'll publish a summary of these new features here for you. Have any questions about these updates? Let us know at info@era-ehs.com.
Product Specs
Added a function to add a Raw Material from its CAS number, and pull in data for the Summary Specs page.
Waste
Added a "Transporter" datatype and BL Object in Dynamic Forms.
CERTIS-Labels
Creation of a new label report to match WHMIS Requirements (Canada) - bilingual with transportation pictogram.
CERTIS-Transportation
Addition of Transportation Pictograms to the system and to 3 label reports (L061, L05520LC, L0554LC).
Document Management
The security settings for document privacy based on groups and user have been added.
Dynamic Reports
Added the ability to select columns, merge columns of the same type, and add unique aliases.
BPM
The user can now select the columns they desire to have visible in their grid, and then setup said grid as a template and deploy it to selected users.
Vendor
Ability to modify product ID and save the original as an internal ID.
HR
The system can now detect when an employees' ID has changed.
Regulatory Updates for July 2017
Canadian Domestic Substance List (DSL)
The Domestic Substance List has been amended by adding the following chemicals: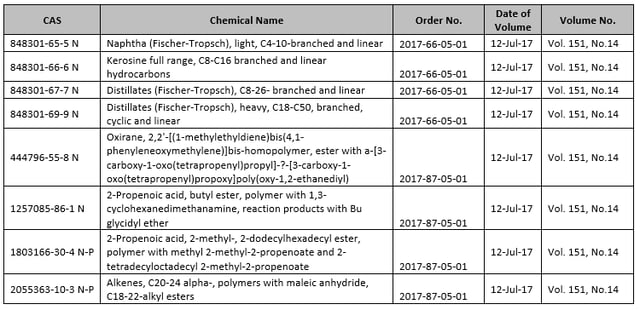 Non Domestic Substance List (NDSL)
The Non Domestic Substance List has been amended by adding the following chemicals:

Your ERA-EMS and reporting functions have already been updated to reflect these changes.