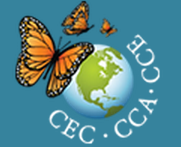 The Commission for Environmental Cooperation (CEC) hosted a public forum in Mexico City, November 2014, focusing on North America's progress on the international Pollutant Release and Transfer Registry (PRTR) program. The event brought together government, industry experts, NGOs, and the public.
ERA Environmental attended the forum as an industry and environmental expert and was selected as a panel speaker at the event. This year's conference emphasized the role of the automotive industry in emissions reporting. Gary Vegh, co-founder and Environmental Toxicologist, gave a panel presentation on transparency and EHS best practices. You can download the slides from it here.
Government officials from the Environmental Protection Agency, Environment Canada, and Mexico's SEMARNAT took the pulse of North America's automotive industry, and spoke about the need for better EHS data throughout the supply chain. Gary Vegh, ERA co-founder, gave a presentation on world-class EHS record keeping, and shared insight on collecting data from the shop floor up and rolling that data into any type of PRTR or emissions report.
ERA Environmental has been an active member of the CEC, including co-chairing panels with sustainability executives from the automotive industry and EPA administrators. ERA is working with the CEC and its government partners to create better communication across the automotive industry's supply chains and to create standards of communication that will improve sustainability tracking.
Don't forget to download and view our presentation on EH&S transparency and best practices.