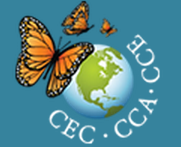 ERA Environmental will be attending the upcoming North American Truck and Heavy-Duty Trucks (NATBUS) Project meeting in Mexico, focusing on sustainability for manufacturers in North America. The event is being hosted by the Commission on Environmental Cooperation (CEC).
This year's meeting will focus on best practices for automotive sustainability and new tools that could be used by the industry to solve anticipated regulatory updates and issues. As compliance experts, ERA's team will be on hand to answer questions about upcoming regulatory changes and the tools available on the market.
ERA is an active member of the CEC, and has previously been a panel speaker alongside automotive manufacturing professionals and sustainability experts. Our team is looking forward to the opportunity to work with everyone on the CEC NATBUS project again this November 12.