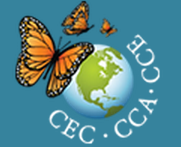 ERA Environmental's team of environmental compliance experts will be attending the upcoming PRTR (Pollutant Release and Transfer Register) forum hosted by the Commission for Environmental Cooperation (CEC) in Mexico City this November 11.
The meeting is an open forum for industry representatives, citizens, academics, governments, and non-government organizations to come together and discuss how government information on pollutant releases can be used to fuel pollution prevention within North American. This year's forum will specifically cover PRTR reporting for the automotive, bus, and truck manufacturers and their suppliers.
PRTR programs covered by the forum will include the U.S.'s Toxic Release Inventory (TRI), Canada's National Pollutant Release Inventory (NPRI), and Mexico's Registro de Emisiones y Transferencia de Contaminantes (RECT). Government regulators will be there to present updates on their PRTR programs and get feedback.
ERA's compliance experts, who have years of experience helping the automotive industry manage these reports, will also be on hand to give their feedback and advice to regulators and manufacturers. If you have any questions about your business' PRTR reporting needs, come see us during the forum.