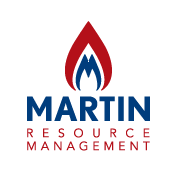 Martin Resource Management Corporation (MRMC), a leading midstream oil & gas company, has awarded ERA Environmental Management Solutions a contract to supply environmental, health & safety management software to MRMC's 80+ facilities. This ERA software implementation covers a diverse range of MRMC's oil & gas subsidiaries, including Cross Oil Refining & Marketing, inc.; Martin Energy Services LLC; and The Brimrock Group.
ERA's Environmental Management Software will be used to generate emissions reports from MRMC's refineries, tank farms, large truck fleet, load-out points, and other processes, as well as for the Smackover refinery which produces premier signature CrossTrans transformer oils. The implementation will centralize all of MRMC's oil and gas EH&S management, representing a major upgrade from their previous environmental management system.
Martin Midstream will use ERA's new Tank Emissions Software to make emissions accounting from their tanks, flares, VRUs, and control equipment a streamlined and time-effective process.
Says one Martin executive decision maker: "We choose ERA Environmental Management Solutions because theirs was the only software we found to be up to the substantial task of streamlining our environmental and safety data management and reporting proceses. We look forward to seeing a significant reduction in the cost and time needed to ensure our facilities remain top environmental performers in the oil and gas industry. We are curently in the process of the implementation of the entire system and have been very impressed with ERA's technical and programming expertise."
As always, ERA software implementation includes a guaranteed in-house implementation, ongoing environmental consulting, and full training to Martin Midstream's EH&S staff - including all future EH&S hires.