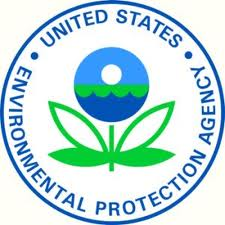 On August 2, the U.S. EPA announced that it has finalized changes to the New Source Performance Standards (NSPS) for VOCs regarding storage tanks used for oil, natural gas, gas production, transmission, and crude oil.
The changes have been approved in order to ensure that new tanks that are likely to produce the highest levels of air emissions will be controlled first while providing tank owners and operators enough time to implement VOC controls.
All tanks subject to the NSPS must control VOC emissions by 95% or meet the alternative emissions limit set by the EPA.
Here's what has changed:
1. Tanks affected by the rule
Tanks are considered affected facilities if they: were constructed after August 23, 2011; have potential VOC emissions of 6 or more tons per year; and are used to store crude oil, condensate, unrefined petroleum liquids, or produced water. Tanks affected can be located anywhere along the oil and natural gas production process, but storage tanks located at refineries are not covered by this rule.
Tanks with enforceable permit limits are not affected if those limits are less than 6 tons per year.
2. Phased-in Control Deadlines
EPA has set two compliance deadlines which are based on when the tank was constructed or modified:
For tanks that come online after April 12, 2013, the owner must install VOC controls by April 15, 2014, or within 60 days after startup, whichever is later.
For tanks built or modified within this phase-in window, the operator must have accurately estimated their tanks potential emissions to determine if the tank is affected by the NSPS.
In addition, if a tank potential emissions are 6 tons or greater of VOCs per year, the owner has an additional 30 days to control VOC emissions.
For tanks built between Aug 23, 2011 and April 12, 2013 (known as Group 1 tanks), owners have until October 15, 2013 to estimate their tanks potential emissions.
If a tank's emission are 6 tons of VOCs per year or over, the owner has until April 15, 2015 to control VOC emissions.
3. Alternate Emission Limit
EPA has also established an alternative emission limit for storage tanks that allows owners/operators to either:
Reduce tank VOC emissions by 95% or
demonstrate that tank emissions have dropped to less than 4 tons per year of VOCs without emissions controls. To demonstrate this, the owner must document and prove that tank emissions have been below four tons for twelve consecutive months and re-evaluate uncontrolled VOC emissions every month. If the emissions in one month spike above the 4 ton limit, the operator will then have 30 days to meet the original 95% control limit instead.
4. Clarifying test Protocols for Control Equipment
The NSPS allow operators/owners to use manufacturer-tested emission control device models that have been demonstrated to reduce VOC emissions from storage tanks by 95% rater than requiring field testing of these devices.
5. Reviewing Monitoring Requirements for Tanks that Already Have Controls
Currently, the EPA is reviewing the 2012 NSPS requirement that owners/operators conduct a performance test and use a continuous parametric monitoring system (CPMS) to demonstrate they are meeting the 95% VOC control requirement. The EPA expects to have an answer by the end of 2014.
6. Annual Reports
Owners/operators will now have a 90 day window after well completion to submit an annual report that covers the well and information on related storage tanks. Before this rule change, owners only had 30 days.
Information about this regulatory update can be found on the EPA's website here.