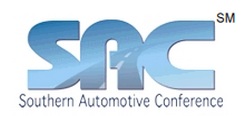 After the wild success of the 2011 Southern Automotive Conference (SAC), ERA Environmental has become a sponsor of the upcoming 2012 SAC, held October 11 & 12 in Chattanooga, Tennessee.
The Southern Automotive Conference is one of America's largest automotive conferences, and ERA will be there to share information and teach manufacturers about sustainable practices in the automotive industry.
In particular, ERA has worked closesly with Volkswagen's Chattanooga facility, which is the major presenting sponsor of the conference.
Some of ERA's environmental specialists will be attending the event too, so make sure you come by to say hello and chat with us about your sustainability efforts.