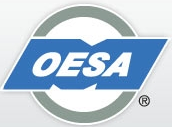 ERA Environmental Management Solutions is the newest affiliate member of the Original Equipment Suppliers Association (OESA), one of North America's most established manufacturing/equipment associations.
OESA has dedicated itself to providing forums for automotive original equipment suppliers and serving as a voice to create positive, lasting change in the automotive industry.
ERA has been given the exciting task of acting as an environmental expert and educator within the association, as part of OESA's ongoing commitment to environmental and regulatory advocacy.
ERA will play a pivotal role in the development of increased environmental responsibility and compliance for all of OESA's affiliate members.
We are proud to have our extensive environmental expertise and experience in the automotive industry recognized by OESA's membership.
Look for ERA at upcoming OESA events, including February's Annual Canada-U.S. Automotive Dinner, as we step into our role as environmental regulation experts.