Toyota has continued to expand its corporate sustainability program with the implementation of ERA's Environmental Management Software (EMS) at the Toyota Indiana facility. This move adds yet another site to the impressive list of sites benefitting from implementing an effective EMS system.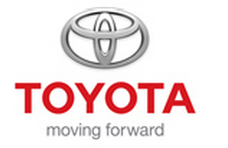 The move to further implementing ERA software will allow Toyota to more efficently manage their environmental reporting, recordkeeping, and sustainability progams at its Indiana facility. As an ERA-enhanced site, Toyota Indiana will streamline its data management processes and eliminate redundant paperwork, as well as quickly and easily share EHS data across the entire company.
ERA congratulates Toyota on its clear dedication to sustainable business practices and environmental leadership, and is proud to a part of Toyota's ongoing success.