ERA Environmental is proud to announce that its client Toyota is implementing ERA's Environmental, Health & Safety (EHS) software at its new Texas manufacturing facility, adding another site to the long list of Toyota facilities benefitting from ERA's cutting-edge environmental system.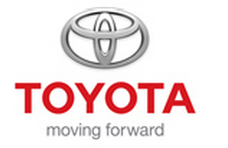 The facility, located in San Antonio, employees over 1,500 workers and will produce virtually all of Toyota's U.S. award-winning pick-up trucks, including the Motor Trend Truck of the Year Toyota Tundra, and the Toyota Tacoma.
By growing their relationship with ERA
Environmental, Toyota further increases its compliance reporting efficiency, reduces redundant paperwork, and streamlines its data management processes. As part of the growing number of ERA software-enhanced sites, the Texas Toyota manufacturing site will be able to quickly and easily share vital environmental and safety data across the entire company.
ERA applauds Toyota's dedication to sustainable business practices and is happy to be able to enable these better business initiatives while saving Toyota money and hundreds of labour hours.