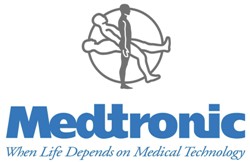 We're happy to announce here at ERA Environmental that Medtronic Diabetes has implemented our Environmental, Health & Safety (EHS) Software to increase their work efficiency and data security. They successfully completed the implementation of our software and customized training last week.
We're very proud of our clients here at ERA and Medtronic Diabetes is no exception.
Headquartered in Minneapolis, they are a world leader in advanced diabetes management solutions, helping countless people successfully manage their insulin therapies and glucose monitoring. They have been completing this fantastic work for more than 25 years and helping people with diabetes live longer, healthier lives.
Andrew Arcuri, Medtronic's Environmental, Health & Safety (EHS) Manager had this to say: "ERA provided outstanding support during the implementation process. ERA had the knowledge and skills to quickly understand our processes, model them in the software and accommodate change requests (improvements). The high service level continues as we use the system day-to-day."
The move to ERA's software has allowed Medtronic Diabetes to transition from a paper-based Environmenatal, Health & Safety (EHS) Management system to secure electronic transactions, allowing for tracking, notification and customized reporting. Medtronic has been able to reduce the number of systems, spreadsheets and data sources being maintained, greatly increasing efficiency and data security."
We look forward to having a long, productive and mutually beneficial releationship with Medtronic for many years.