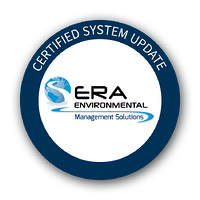 ERA Environmental's regulatory research team ensures that your ERA-EMS is always up to date with with regulatory changes. Every month we'll publish any updates here. It's part of our commitment to excellent customer service, environmental reporting expertise, and protecting your business. Have any questions about these updates? Let us know at info@era-ehs.com.
April Updates
California Proposition 65
The Office of Environmental Health Hazard Assessment (OEHHA) has added the following chemicals to the list of chemicals known to the state of California to cause cancer for the purpose of the Safe Drinking Water and Toxic Enforcement Act of 1986: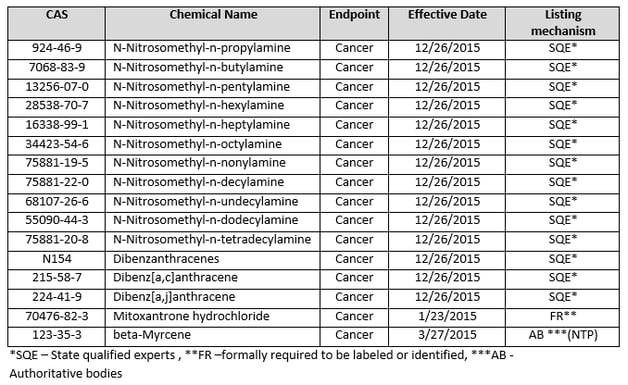 Significant New Activity (SNAc) Regulation
Order 2015-87-04-01 published in the Canadian Gazette on March 30, 2015 has imposed significant new activity provisions for quinoline.The SNAc provisions apply to any activity involving, in any one calendar year, more than 100kg of the substance.
Your ERA-EMS and reporting functions have already been updated to reflect these changes.