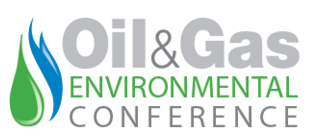 ERA Environmental Management Solutions will be presenting three educational sessions at the upcoming Oil and Gas Environmental Conference in Dallas,Texas at the Fairmont Hotel. If you are attending the conference, we invite you to join us at the following sessions:
"World-Class EH&S Data Management and Planning: A Material and Facility modeling Methodology", Tuesday Dec. 1, 2:15 - 3:00 in the Far East Room.
"Tank Emission Tracking Tools: A Comparative Analysis", Tuesday, Dec. 1, 3:15 - 4:00 in the Gold Room.
"Planning for Success: How to Build a Compliance System for Your EHS", Wednesday, December 2, 2015, 10:30 – 11:15 AM in the Far East Room.
This is also your opportunity to get a free, one-on-one 15 minute session with an oil and gas consultant. ERA's in-demand consultants will be on hand at the 2015 Oil and gas Environmental Conference to offer free 15 minute consultations. Reserve a time slot now, as they are expected to book up fast.
You can also come talk with our ERA Compliance Specialists in the Exhibitor's Hall at booth number #6.
We look forward to meeting you at the conference. Hope to see you there.