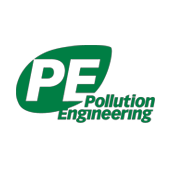 Have you been keeping up with ERA's environmental management experts in the great monthly magazine Pollution Engineering?
ERA writes the bimonthly column The Air Monitor, in which we address the most pressing topics in the air emissions management field, and we're usually able to get into more detail than we usually can in our weekly blog posts (we hope you're keeping up with those too!).
If you aren't a subscriber to Pollution Engineering magazine, you can still read The Air Monitor for free online from Pollution Engineering's archives.
In case you missed it, here's some of the topics we've covered lately. If you're responsible for air emissions or even any sort of environmental management, you definitely won't want to pass these up:
Major TRI Changes This Year - March 2012
Clearing the Air on New GHG Standards - January 2012
Boiler MACT Rules Remain Uncertain (Feature Article!) - October 2011
EPA Expands Air Research - June 2011
Are there any topics we've covered in this blog that you'd like to see covered in more detail for Pollution Engineering Magazine? Let us know in the comments.