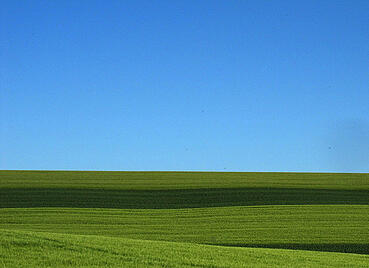 The annual Toxic Release Inventory (TRI) report, due July 1, is one of the biggest events in the environmental compliance calendar. And because of all the data collection and calculations required to create the final report, most environmental managers start weeks in advance to get everything done. But is there a better way to approach this preparation to ease the burden on these (already overworked) professionals?
After all, the list of things to do can seem endless: there are over 590 individually listed chemicals and 30 chemical categories that need monitoring (and the list is constantly changing). There are exemptions to research, report format changes, and special EPA qualifiers to keep track of.
Getting it all done in time for the deadline can keep an entire environmental department busy.
If you feel a little uneasy just reading that list, then there's a good chance you're a TRI minimalist -- trapped in a complex regulatory labyrinth, trying to do more with less effort.
If you are a TRI minimalist, try these tips to reduce reporting anxiety and cut back on your busywork.
Play your game long-term
Everyone loves someone who can hussle up a result under pressure with the countdown of a deadline ticking closer.
But why let that pressure & time limit exist in the first place?
One of the the biggest stressors during the months leading up to the TRI reporting deadline is the mountain of tasks that need to be completed.
Instead of trying to get everything done in just a few weeks, why not accomplish less time-sensitive tasks throughout the year?
This may sound impossible, but with some forethought it's not.
Here's a few examples:
Keep up to date with regulation changes as they happen - instead of trying to brush up on every regulatory document at once (hint: subscribing to our blog and get updates delivered directly to your mailbox)
Go over your chemical inventory data from last year so you'll know exactly which toxic chemicals you'll need to report. Having this knowledge on hand makes it much easier to start thinking about threshold determinations.
Refamiliarize yourself with any exemptions your facility claims so you aren't left scratching your head when it comes time to do complex calculations.
Center yourself... and your data entry
One reason TRI reporting is such a time-consuming endeavor is because most facilities have an inefficient environmental data management system.
Environmental and EH&S specialists are often forced to use spreadsheets and enter the same data into several different documents or databases just to complete a report for one substance.
No wonder those responsible for the TRI report dread it so much!
To be truly minimalist, switch to a centralized or web-based data management system that allows you to enter data just once and then easily use it for any type of report later on.
Depending on how you decide to implement the system (developed in-house or using a third party), it can take time to get up and running.
However, the sheer amount of hours saved overall makes this the single most effective thing you can do.
Why?
Because having one single database can cut your data entry work time down to about 1/4 what it normally would be.
Automate, automate, automate
The number one way of minimizing your TRI reporting work is to automate as much of the work as possible.
The biggest time savings come from working with your material vendors (like your coatings manufacturer) to get your product inventory data imported directly into your product database.
Of course, this requires a certain level of trust between the two of you (and a little tech know-how to set up an integration system), but this effort definitely pays off big time when it comes to your TRI duties for the next year.
Another trick to making TRI reporting less of a hassle is to automate the threshold determinations and emissions calculations. Sometimes people do this with the built-in Excel spreadsheet formulas, but it's preferable to have a less error-prone system in place.
If you're planning on automating the calculations themselves, make sure you have checks and balances in place to catch any unexpected errors in your system, since you can't afford to submit incorrect emissions data.
No matter what, the TRI report will always require some time and effort from an environmental specialist who knows the facility inside and out.
However, with some long-term planning, it is entirely possible to make your TRI reporting a truly minimalist experience.
If you'd like to cut the time needed for your data entry and learn how you can get the most accurate information possible from your material vendors, download our data automation eBook.
Image credit: elsamuko