Why You Need to Control The Quality Of Your Environmental Data Management
And how-to use that high quality data to Increase Your Company's Profits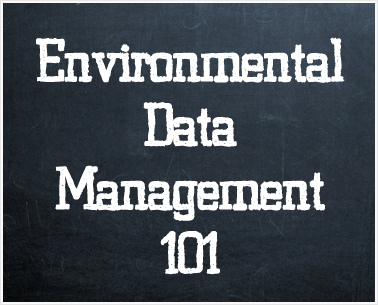 There's all this buzz & hype right now about Sustainability and Corporate Social Responsibility.
And, why not?
These two things can seriously improve your company's public profile and good will.
They also lead to minimized waste, reduced risk and increased profits.
But smart businesses realise that these two buzzwords are just an extension of one thing - solid environmental data management.
Without good data management practices, all of your world changing projects will fall apart.
Why Controlling the Quality of Your
Environmental Data Management Is Essential
Here's the deal:
If you're running a modern manufacturing business, you handle potentially hazardous chemicals & create pollution as part of doing business.
As everyone has seen these days, these topics can do real damage if a company is put under spot light for the wrong reasons. It pays to be careful in this area.
You need a way to show you're acting responsible and communicate what you're doing to improve your environment.
But remember, that any claims or progress you make are only as good as the data you compile to support them. Proper environmental data management means faithfully standing behind any claim made based on your data.
Not many companies can openly claim that their data is rock solid. It's nobody's fault, since often times those in charge of managing the data are overworked, probably filling several roles and just trying to "get by".
Getting Started:
Environmental Data Management 101
Is the data for your site concealing some hidden errors?
Is there something hidden in the depths of your data that doesn't accurately tell the story of what's really going on?
Often times it's what you don't know that will get you.
If a regulator finds these "Unknowns" before you do, it could lead to trouble.
You should learn how to find these errors and how to start leveraging your environmental data to save your company money and improve its environmental performance.
Here are some key examples of how you can do this:
And there's more to come…
…So make sure you enter your email address below, and sign-up for ERA's Environmental Management updates.
To learn more about how to improve your environmental data management, and other great tips, sign up for the exclusive ERA Environmental updates.
Get Free Updates